Garden Fencing Supplies, Sheds and Summer Houses
Andover Patio Centre is pleased to offer a fantastic range of fencing materials. We have, on site, a wide range of wooden garden fence panels and wooden garden fence posts, wooden garden trellis and wooden gravel boards. If you'd rather use more of a commercial fencing material, then we also supply concrete fence posts and concrete gravel boards.
We welcome you to visit our outdoor display area where you can browse our supply of fencing panels and posts, decorative wooden fence panels and trellis which are ideal for climbing plants. Our fencing products are varied and include those from manufacturers including Crowthorne. All our fencing products on display are always available to buy.
Wooden Sheds and Summer Houses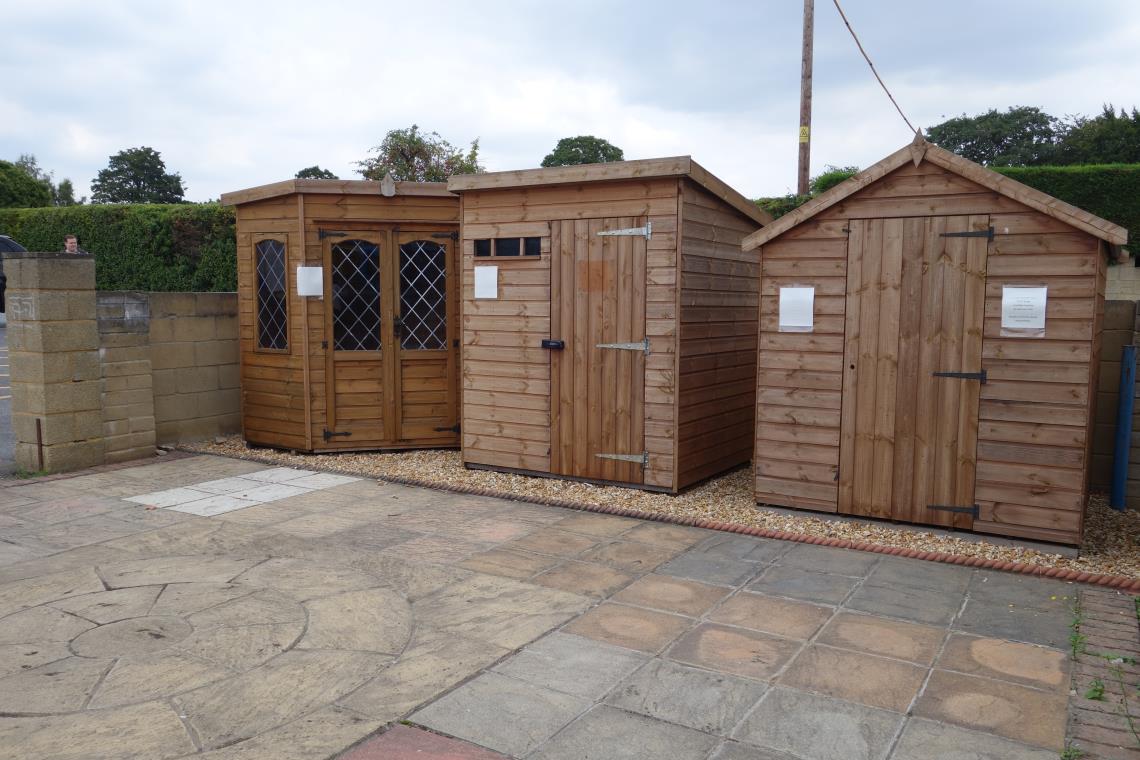 As well as fencing supplies, we also sell a variety wooden garden sheds and wooden summer houses of all shapes and sizes. You can view our display (pictured) on site and view even more in our catalogues available in our sales office ready for you to order. You can choose from pitched roof wooden sheds, pent roof garden sheds, sheds with plastic windows or glass windows. The choice is yours. Andover Patio Centre are proud to be official agents for TGB Sheds who can deliver direct to you if you are based in Hampshire or Berkshire and the surrounding areas.
Made to measure sheds
If you would like custom sized, made to measure sheds, we have a wide range of sizes and specifications available that we can create for you. Please contact us to see how we can help. We have a large catalogue on site too, for 'made to measure' wooden sheds or summer houses to completely meet your needs, so come in and see us - we're here 6 days a week!
We supply the following wooden sheds and fencing supplies:
Timber Garden Buildings range of sheds
Standard Lap Fence Panels ranging from 3 foot high panels to 6 foot high panels
Square wooden garden trellis
Wooden fence posts
Concrete fence posts
Wooden and Concrete gravel boards
Trellis
Sleepers
Open 6 days a week
Come and visit us in Andover to view our range of wooden fencing, garden sheds, summer houses and trellis or let us know what you need and we can supply it for you. Give us a call on 01264 323368 or send us your online enquiry and we'll get back to you as soon as possible.
We are located at Picket Piece, Andover in Hampshire - through Walworth Industrial Estate and next to The Commercial Centre, Andover. We have ample free parking where you can collect your fence panels and fencing products with ease.
Home delivery
We also offer a home delivery service for all sheds, summer houses, fence panels and fencing products, so please ask for details.