Supplier of Air Products Industrial Gases

Andover Patio Centre - Supplier of Air Products Industrial Gas in Andover, Hampshire
As a supply company for Air Products, which leads in the supply of air gases and gas mixtures for all types of applications from science through to all other types of industry, we take pride in offering our clients regular Air Products industrial gas cylinder deliveries as standard.

As we are the main supplier for Air Products in Andover, we deliver all types of Air Products industrial gas cylinders direct to your door.
Air Products has developed proprietary applications in numerous industries making savings in operating costs for all types of business, improving quality or protecting the environment; often achieving all three.
Apart from our gas cylinder service, Air Products can supply Air Product industrial gases in bulk and plant for large on-site generation and refill.
Air Product industrial gas applications include: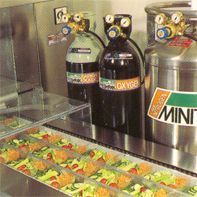 Welding and cutting
Heat transfer
Propellants
Blanketing and pressurising
Refrigeration and modified atmospheres
Melting, refining and reheat
CFC recovery and oxygenation
For further information, click here to make an enquiry or call our Air Products supply team and sales office on 01264 323368.