Hobbybrew Beverage Gases
The home of high quality, rent free beverage gas cylinders.
Their rent free cylinders are perfect for craft brewers, small restaurants and for those dispensing beer at home.
Call in and pay a one-off refundable deposit* and first gas fill, no account needed and no rental!
Their cylinders are capable of dispensing over 800 pints of beer.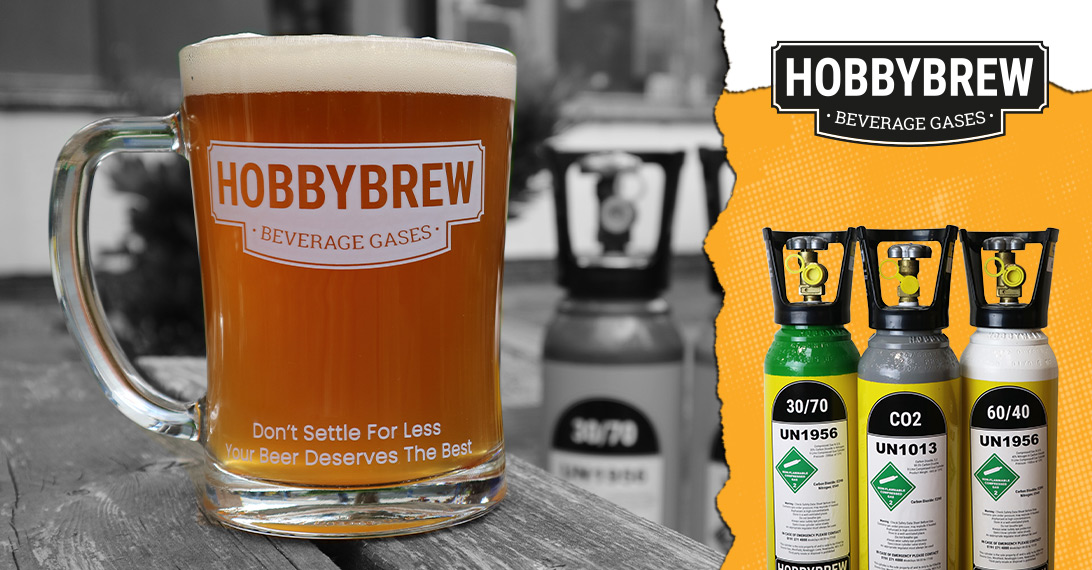 Don't settle for less, your drinks deserve the best!
* a small administration fee applies.